Searching
When you trying to search your requirement, in typing keys appear related ads as a dropdown under the search bar. if you need to see that ad you can choose it by clicking it or using arrow keys.

One Click Login
Are you going to become a provider, you can log in using your google id (Gmail) in one click without doing any registration. Do not want to verify your email.
Note:

You have to change your username and password to your one and, an Autogenerated password will send to your email.

Register
In Registration, you need to fill this form and submit it. This every field requires for the user registration and when you submit it its automatically sending a verification email to the given email address. you have to verify it. you can access it on the login page or this Link.
Note:

You have to change your username from the edit profile page.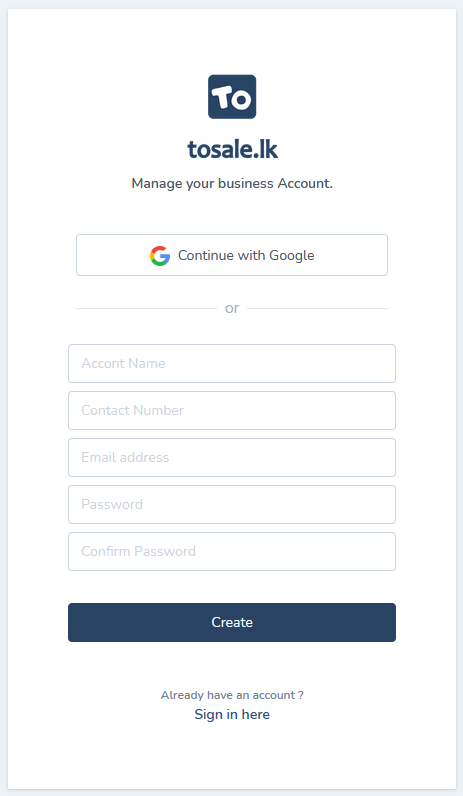 Categories and Brwose Ads
When clicking on the category or browse ads its automatically redirect to the relevant page and appear related ads on the page.
You can use filter to customize your requirements.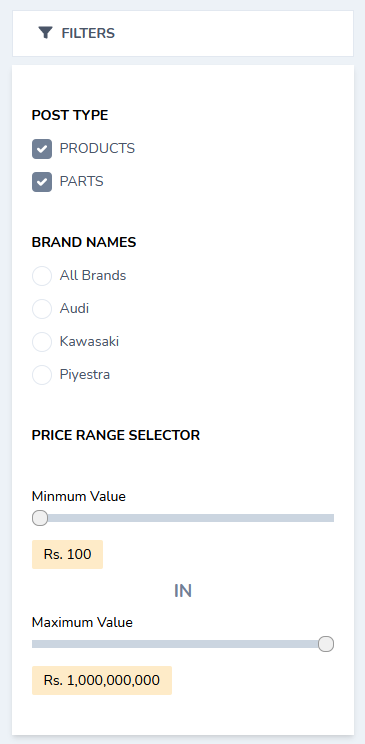 Edit Profile
After you completed the registration or login process you can see your profile. are you on another page you can simply use the navigation bar to access your profile.
In My Account you can see the EDIT PROFILE button, when clicking on it you can access the edit profile page. there are text fields related to your details. you can manage it from this page.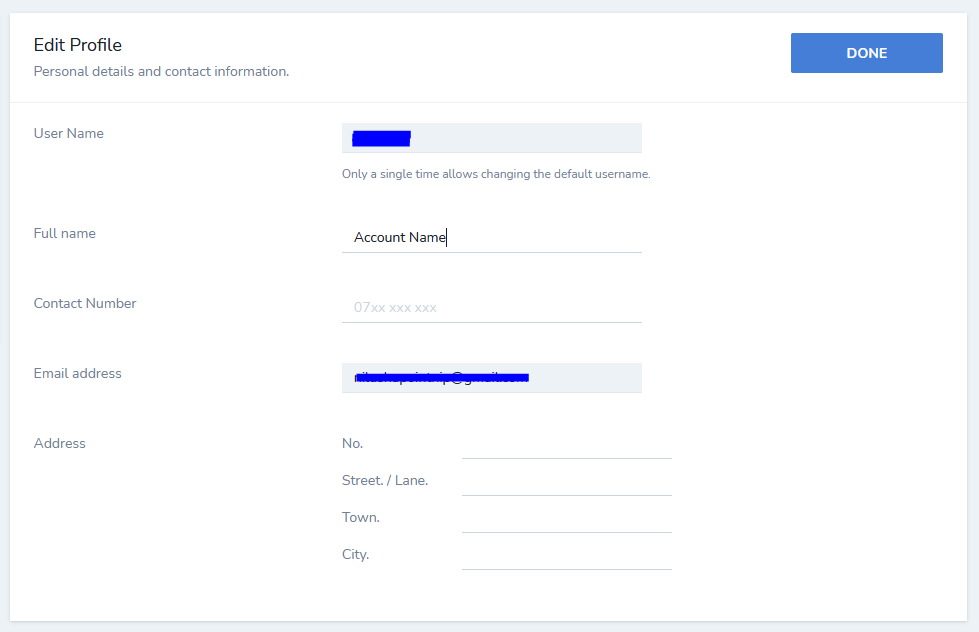 Post Ads
You can easily post your advertisement by clicking on the "Post Free Ad" button.
Note:

you are not able to post any advertisement without adding your contact details to your profile (Contact number and address are required).
When you going to post an ad you need to fill information it asks, in panel 1 - You need to Select Product related category, in panel 2 - You need to fill in the title, you are not able to add any special characters in the title field. try to ad simple titles limiting Character count (Maximum 35 Characters are recommended). Ex: "Your Product Name - Location".
In Panel 3 - You can add images and price values. you can upload image drag and drop images to the upload area or click on the image area. 1st image is always your main image (Thumb).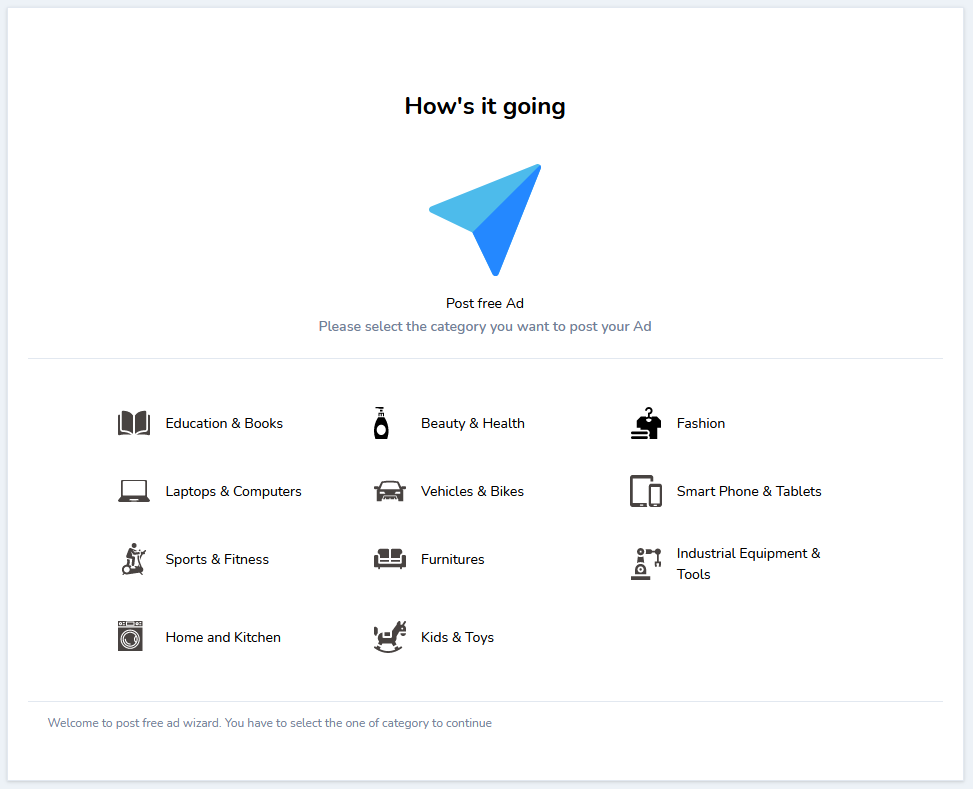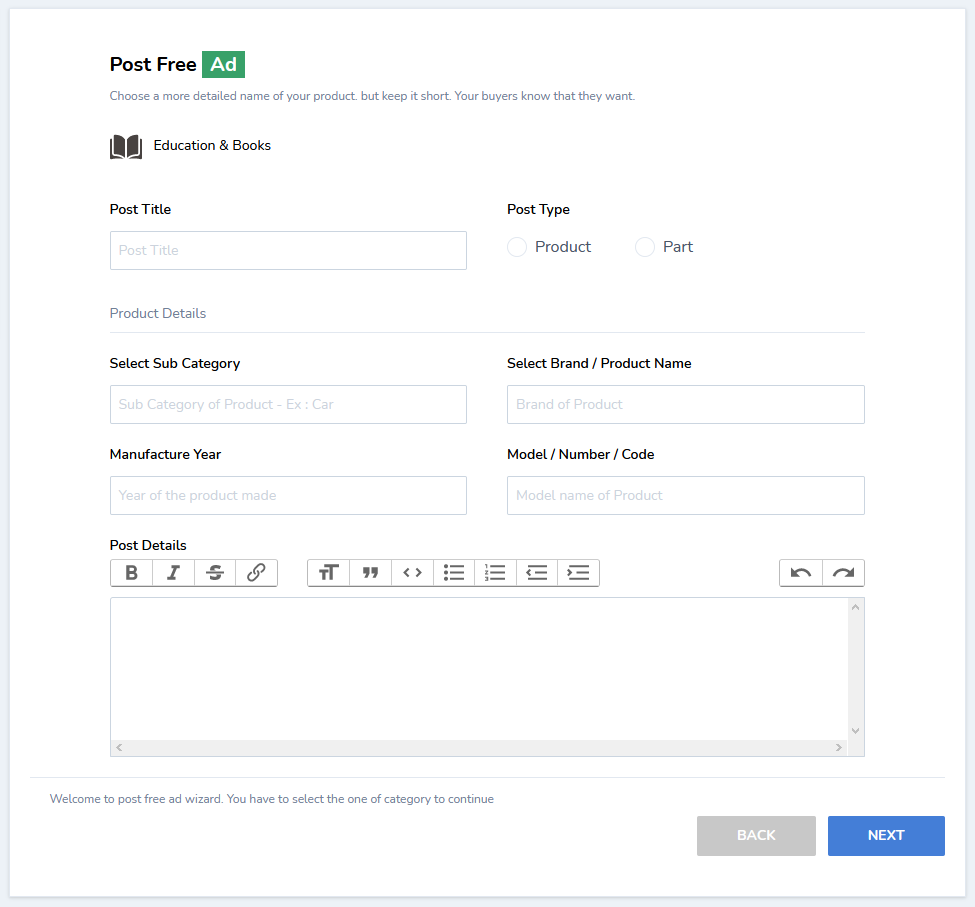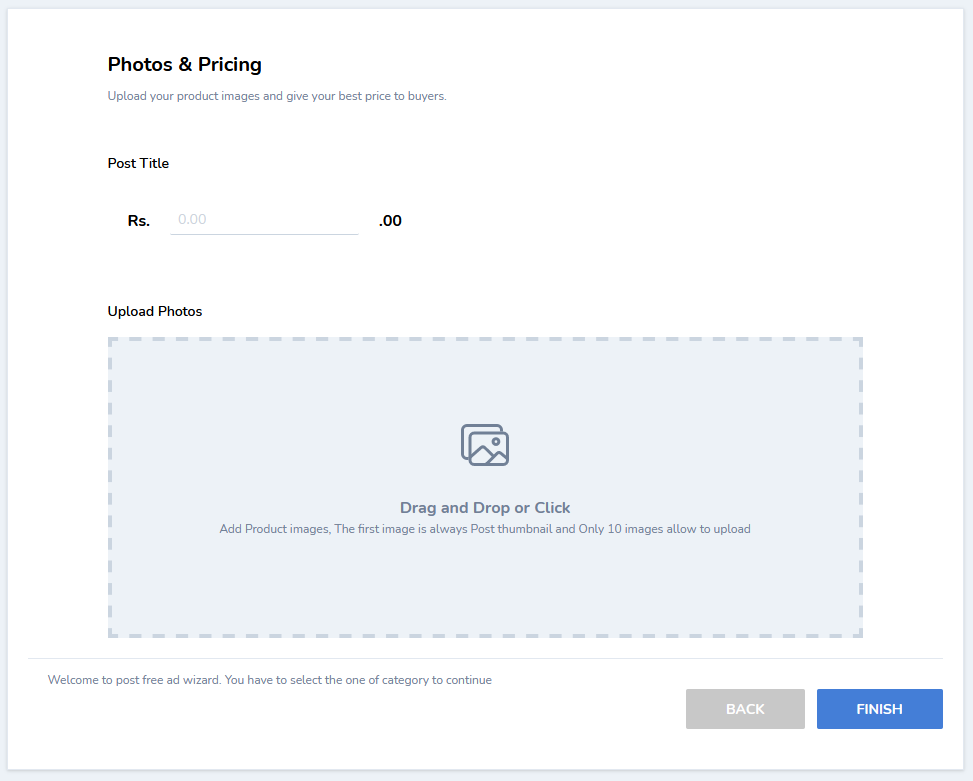 Manage Ads
If you need to do hide or changes your posted Ad, you can do it on the Manage Ads page. you can open the edit panel by clicking on the pencil icon on Ad Bar. You can change your thumbnail also from the edit panel.

Statistics
You Check Statistics in "My Account" in three ways. One: Free Ads Panel - Its shows the total ads count, Active and Inactive ads count. Two: Ad Reach - You can see the Total ad Views count from the account created date and its growth by Chart. Three: Asked to Contact - Its Shows the total count of inquiries.

Reviews and Alerts
In This Page, you can check public feedback to your Ad Posts and alerts from the system and Administrations.
Settings and Security
In This Page You can change your password, Enable or Disable Two Factor Authentication, and Deactivate your Account, This is a privilege action, and it Required Your Password Confirmations.